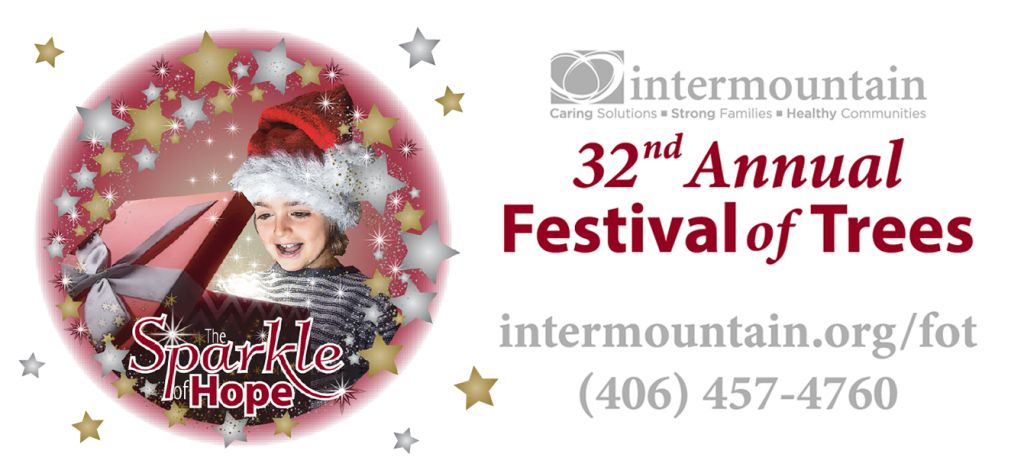 Thank you for supporting Intermountain & Festival of Trees!
Important ….. Your tree, wreath, swag, or stocking is not reserved until the registration form has been submitted below. If needed, you may change the name of your entry and change/add designers up until November 15th by calling or emailing the Festival of Trees office.
Designers, please select an item below and complete the registration form.

Read the Silent Auction Guidelines found below.

Pick up your tree, wreath and/or swag at the Intermountain Development Office  between the hours of 8:30 AM to 4:30 PM, Monday through Friday. 500 South Lamborn Ave.

Complete your Donation Record Form, and Stocking Form if designing a stocking.

Deliver your Silent Auction items and forms to the Helena Civic Center Ballroom on Tuesday, December 3rd, between 7am – 7pm.
Table Top Tree

24″ Wreath

36″ Teardrop Swag


Decorate/Fill A Stocking