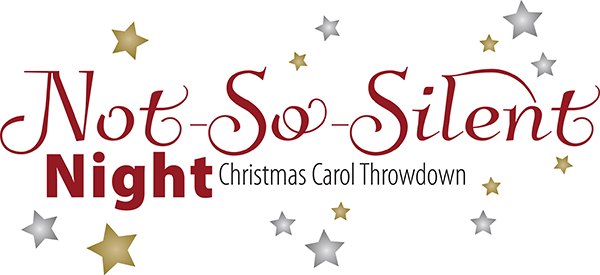 **NEW EVENT!!!***
Wednesday, December 4th
6pm – 9pm
PRICING:
Ages 10 & under:   Free
Ages 11 to 17:   $5.00
Ages 18 & up:   $10.00
First, local musical groups will treat you to a showcase of some favorite Christmas songs. Then…. it's ON! Get ready to witness the fast-paced, fun and wacky Christmas Carol Throwdown!
This friendly musical competition will have you laughing and gasping and rooting for your favorites as groups get eliminated through various rounds of competition. The last two groups remaining will face-off for the final Christmas Carol Throwdown! This competition isn't about judging talent… it's about enjoying good music, good cheer, and having a blast while benefiting a great cause! There's even a chance for some audience participation, and did we mention raffle prizes?? Of course the Cider & Hot Cocoa bar complete with oodles of toppings might end up being the real winner of the night.
Grab your kids, teens, grandparents, neighbors, and random strangers…. and plan to join us for this family-friendly, alcohol-free evening surrounded by the splendor of the Festival trees and the sounds of the season!