Intermountain Leadership Directory
Senior Leadership Team

Jim FitzGerald, MSW, MPA
Chief Executive Officer
Education:
Bachelor of Arts, Psychology, University of California
Master of Public Administration, University of Montana
Master of Social Work, University of Montana
Jim FitzGerald, Chief Executive Officer, joined Intermountain in 1978, working as a cottage counselor in the residential services program. Prior to becoming Chief Executive Officer in 2001, Jim was Director of Operations, working in all facets of program development, training, policy, and finance. Throughout his career, Jim has focused the agency upon strengthening families and improving society's ability to provide prevention, protection, treatment, and permanency for all vulnerable youth. A dedicated leader in youth advocacy, he has played a vital role in the state and national forum of child welfare, mental health, and public policy. Working with a dynamic Board and staff, he is responsible for guiding the vision and mission of Intermountain, and transforming Intermountain into a nationally recognized children's mental health agency. Jim is also the CEO of ChildWise Institute, a Montana not-for-profit 501c (3) organization established by Intermountain. The mission of ChildWise is to elevate the well-being of vulnerable children through advancing awareness, accelerating knowledge, and advocating for positive societal change. ChildWise has garnered attention across the State of Montana and at the national level. Jim holds a Bachelor's Degree in Psychology from the University of California, a Master's Degree in Public Administration, and a Master's Degree in Social Work from the University of Montana. Intermountain employee since 1978.

Dee Incoronato, PsyD
Chief Strategy Officer
Education:
Bachelors of Arts, Psychology, Carroll College
Master of Education, United States International University
Doctor of Psychology, California School of Professional Psychologists
Dee Incoronato has served Intermountain in various capacities. She served as a member of the Board of Directors for more than ten years, including a two-year term as Board President. Now as Chief Strategy Officer, she is skilled in coaching, assessing, supporting, training, and facilitating organizational change, strategic intent, and continuous learning. Dee has owned and managed two businesses in Bigfork, Montana. She has served as Academic Director in two international schools; one in Japan, and one in Taiwan. She was also Director of International Programs and Associate Professor at Carroll College, Adjunct Faculty at Flathead Valley Community College, and a Higher Education Consultant. She was a Bigfork Montana School Board Trustee for two terms. Intermountain employee since 2013.

Elizabeth Saylor
Chief Financial Officer
Education:
Bachelor of Science, Accounting, Meredith College School of Business
Elizabeth Saylor came to Intermountain in 2015, as Controller. Elizabeth has many years of experience in the nonprofit (healthcare) sector as well as public accounting. Elizabeth oversees all financial activities. Intermountain employee since 2015.
Directors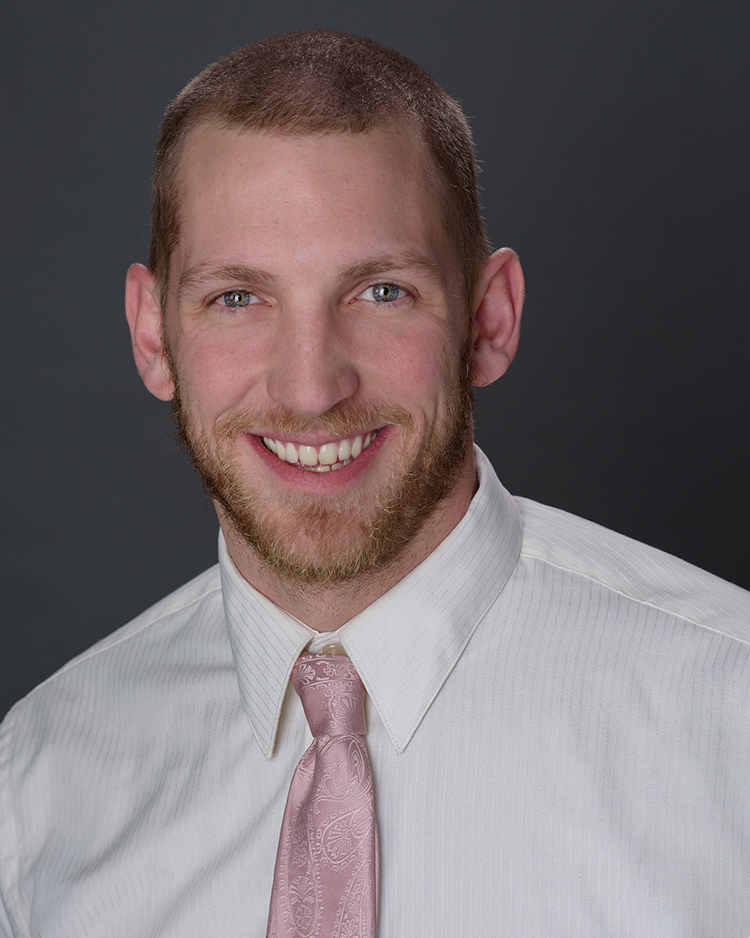 Daniel Champer, LCPC
Clinical Director
Education:
Bachelor of Arts, Pastoral Ministry, Mount Vernon Nazarene University
Master's of Arts, Counseling, Waynesburg University
Daniel Champer, is a Licensed Clinical Professional Counselor who currently serves as the director of school-based services for Intermountain in Helena. Daniel provides clinical leadership and oversight to teams of mental health professionals who provide therapeutic services in public school settings in the Helena area. His passion is restoring life and beauty in all that has been discarded and marked as waste. Intermountain employee since 2012.
Residential Programs

Meegan Bryce, MSW
Director of Residential Services
Education:
Bachelor of Arts, Carroll College
Master of Social Work, University of Montana
Meegan Bryce began her work at Intermountain with children and families as a Direct Care Counselor. She has since been a Cottage Supervisor, Child and Family Therapist, the Residential Manager and now serves as the Residential Director. Meegan is a Montana native and enjoys all the outdoor activities that Montana has to offer, especially river rafting. Intermountain employee since 2004.
Community Services Programs
Development