Intermountain Leadership Directory
Senior Leadership Team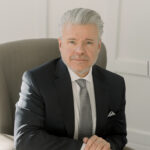 Gary Larcenaire
Interim Chief Executive Officer
Education:
Bachelor of Arts, Psychology
Master's of Public Administration
Gary Larcenaire was born and raised in New England but left in 1979 to become an Austinite. Gary has since moved around the country following his passion to improve healthcare systems. He was inspired to get involved in this line of work because he saw its shortcomings firsthand. He has a family member who suffers from mental illness, and Gary felt they didn't get the treatment he deserved. This experience, coupled with his passion to find solutions, inspired him to dive into the world of healthcare and advocate for better mental health treatment and practices.
He studied at Angelo State University from 1985 to 1994. In his undergraduate, he completed his BA in Psychology with honors. Gary then went on to pursue his Master's of Public Administration, minoring in government and taking advanced business classes along the way.
In the winter of 1990, Gary began his career as a case manager in Big Spring, Texas. While working in this system, now known as the "West Texas Centers," Gary finished his degree. He earned his 5 year-stripe in direct care and worked his way to become director of the unit he started with.
Gary was then recruited to serve as CEO of "Life Management Center" which he helped rebrand as "Emergence Health Network" and was the Founding President/CEO of Sun City Behavioral in El Paso. After 10 years with Emergence, Gary accepted a role as President and Chief Executive Officer for Valley Behavioral Health in Salt Lake City, Utah where he helped the team avert bankruptcy and become a leading, multi-state company in the Intermountain West region.
After 19 years of CEO experience, Gary announced his creation of a B2B healthcare concept company Project ItyÂ. ItyA focuses on the principles of "feedback loop compression" and "augmented intelligence" to help healthcare companies improve clinical and business outcomes, and patient and employee engagement. Project Ity collaborates and partners with healthcare and social services companies across the United States.
When Gary isn't trying to make the world of healthcare a better place, he volunteers at the symphony and for the mountain bike community. He is also a swimmer and mountain bike rider. He has two daughters: Alexis and Elizabeth Larcenaire who share their father's passion for dogs of all breeds.
"Montana is a perfect place for me and my love of camping, hiking and biking, and the board and teams at Intermountain have been inspirational in their devotion to their mission and values. I am very grateful to be a part of this team and to help ensure that these great services continue and grow to serve future generations."

Dee Incoronato, PsyD
Chief Strategy Officer
Education:
Bachelors of Arts, Psychology, Carroll College
Master of Education, United States International University
Doctor of Psychology, California School of Professional Psychologists
Dee Incoronato has served Intermountain in various capacities. She served as a member of the Board of Directors for more than ten years, including a two-year term as Board President. Now as Chief Strategy Officer, she is skilled in coaching, assessing, supporting, training, and facilitating organizational change, strategic intent, and continuous learning. Dee has owned and managed two businesses in Bigfork, Montana. She has served as Academic Director in two international schools; one in Japan, and one in Taiwan. She was also Director of International Programs and Associate Professor at Carroll College, Adjunct Faculty at Flathead Valley Community College, and a Higher Education Consultant. She was a Bigfork Montana School Board Trustee for two terms. Intermountain employee since 2013.
Directors
Residential Programs

Meegan Bryce, MSW
Executive Director of Residential Services
Education:
Bachelor of Arts, Carroll College
Master of Social Work, University of Montana
Meegan Bryce began her work at Intermountain with children and families as a Direct Care Counselor. She has since been a Cottage Supervisor, Child and Family Therapist, the Residential Manager and now serves as the Executive Director of Residential Services. Meegan is a Montana native and enjoys all the outdoor activities that Montana has to offer, especially river rafting. Intermountain employee since 2004.
Community Services Programs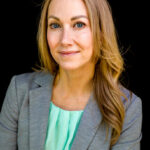 Tracie Dahl, LCPC
Interim Director of Regional Services
Education:
Bachelor of Science, Organizational Communications and Accounting, Montana State University Billings
Master of Education, Counselor Education, Montana State University Northern
Tracie Dahl has served Intermountain in a variety of roles since joining the organization in 2016 as a School Based Outpatient Therapist. Since then, she has served as Day Treatment Director, Therapeutic Education Services (TES) Supervisor, TES Program Manager and now as Interim Director of Regional Services. Tracie received her M.Ed., in Counselor Education from Montana State University Northern (2013) and has been licensed in the state of Montana since 2014.  She also holds a Bachelor of Science Degree in Organizational Communications and Accounting from MSU Billings. Tracie has worked in inpatient, outpatient and school based settings, as well as the juvenile justice system where she performed mental health work and facilitated systemic change measures. Tracie has also worked as a school guidance counselor and holds a Class 6 license from Montana OPI.  Prior to her work in the mental health field, Tracie spent over 10 years in the field of criminal justice as both a sworn law enforcement officer and crime victim/witness advocate. Tracie is a fourth generation Montanan and enjoys all of the recreational opportunities of this state.  She also enjoys traveling, especially to visit her two adult children, as well as cooking, golfing, skiing and spending time with friends and family. Intermountain employee since 2016.
Development