Intermountain Leadership Directory
Strategic Leadership Team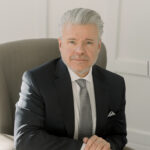 Gary Larcenaire
Interim Chief Executive Officer
Education:
Bachelor of Arts, Psychology
Master's of Public Administration
Gary Larcenaire was born and raised in New England but left in 1979 to become an Austinite. Gary has since moved around the country following his passion to improve healthcare systems. He was inspired to get involved in this line of work because he saw its shortcomings firsthand. He has a family member who suffers from mental illness, and Gary felt they didn't get the treatment he deserved. This experience, coupled with his passion to find solutions, inspired him to dive into the world of healthcare and advocate for better mental health treatment and practices.
He studied at Angelo State University from 1985 to 1994. In his undergraduate, he completed his BA in Psychology with honors. Gary then went on to pursue his Master's of Public Administration, minoring in government and taking advanced business classes along the way.
In the winter of 1990, Gary began his career as a case manager in Big Spring, Texas. While working in this system, now known as the "West Texas Centers," Gary finished his degree. He earned his 5 year-stripe in direct care and worked his way to become director of the unit he started with.
Gary was then recruited to serve as CEO of "Life Management Center" which he helped rebrand as "Emergence Health Network" and was the Founding President/CEO of Sun City Behavioral in El Paso. After 10 years with Emergence, Gary accepted a role as President and Chief Executive Officer for Valley Behavioral Health in Salt Lake City, Utah where he helped the team avert bankruptcy and become a leading, multi-state company in the Intermountain West region.
After 19 years of CEO experience, Gary announced his creation of a B2B healthcare concept company Project ItyÂ. ItyA focuses on the principles of "feedback loop compression" and "augmented intelligence" to help healthcare companies improve clinical and business outcomes, and patient and employee engagement. Project Ity collaborates and partners with healthcare and social services companies across the United States.
When Gary isn't trying to make the world of healthcare a better place, he volunteers at the symphony and for the mountain bike community. He is also a swimmer and mountain bike rider. He has two daughters: Alexis and Elizabeth Larcenaire who share their father's passion for dogs of all breeds.
"Montana is a perfect place for me and my love of camping, hiking and biking, and the board and teams at Intermountain have been inspirational in their devotion to their mission and values. I am very grateful to be a part of this team and to help ensure that these great services continue and grow to serve future generations."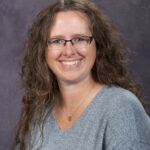 Jennifer Williams
Chief Administrative Officer
Education:
Associate of Applied Science – Business Technology, Helena College
Jennifer was born and raised in Montana. She grew up in Townsend. After high school, she moved to Helena where she met her husband. They have been married 23 years and have one son. Before joining Intermountain, Jennifer spent 14 years at Blue Cross Blue Shield of Montana focusing on claims training and project support and five years at New West Health Insurance as the acting claims supervisor as well as the compliance specialist. She joined the Intermountain accounting team in 2018 before transitioning to billing then policies and contracts. She served as the billing supervisor prior to accepting the Chief Administrative Officer position. Jennifer admits she did not know much about Intermountain when she started just that it was an opportunity for a new job. "Why I stay is I believe there is a need for the work that Intermountain does and we have an opportunity to improve the lives of the children and families in our community," Jennifer said. Jennifer enjoys camping, scrapbooking, and photography.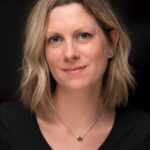 Erin Benedict
Chief Communications Officer
Education
Bachelor of Arts - English and Creative Writing, Allegheny College
Certified Brand Specialist, Level C Master Class
Certified Brand Strategist, Level C Master Class
Erin was born, raised and attended college in Western Pennsylvania. After graduating from Allegheny College in Meadville, PA, Erin landed a job as a newspaper reporter for her hometown newspaper, The Derrick in Oil City, PA. There she covered crime and community news for six years before getting the itch to move west. In 2008, she loaded up her Dodge Stratus and moved to Bozeman, Montana. It felt like home, so she stayed. She was hired by the Montana Television Network to serve as the first online producer for KBZK in Bozeman and KXLF in Butte, utilizing her print journalism skills to translate broadcast stories for online distribution and launching social media channels for the stations at a time when businesses were just beginning to use these new tools of engagement with their audiences. She went on to work in radio and print media again before joining a branding agency and becoming a certified brand strategist where she crafted strategy and authentic narratives for clients who wanted to connect with their customers, create cohesive teams, and achieve their business goals. Erin joined Intermountain in April 2022 as Director of Marketing and Communications. She was named Chief Communication Officer in May 2023. She feels extremely grateful that she gets to use her background in communications and branding to support an organization doing such great work for children and families throughout Montana. When she is not working, you can find Erin on the hiking trails around Helena or gardening in her backyard.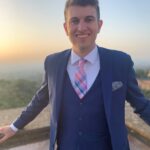 Tyler Zimmer
Chief Information Officer
Education · Carroll College, BA, Mathematics and Chemistry · Jack Welch Management Institute, MBA Tyler spent the first 18 years of his life in Bellevue, Washington. He then moved to Helena in 2012 to study chemistry and mathematics at Carroll College (Go Saints!). Immediately after graduating from Carroll, he accepted a job as the analyst at the Montana Lottery and was then recruited by Scientific Games to be their account manager, contracting with the California Lottery. His roles in the lottery were heavily tied around the axle of programming, statistics, and sales. Madeline, Tyler's then-girlfriend and now his wife, was still studying nursing in Helena. So, Tyler made a phone call to the Development Director at Intermountain at the time and started his role with the organization as the database administrator for the Development Department. Since then, he has held the roles of annual campaign manager, development director, and now CIO. This current role heavily leverages his experience with statistics and data from the past, while also utilizing his relationship building skills garnered in his time in Intermountain's development department. "I will forever try to look at things from a multi-faceted perspective," Tyler says. "If it's not easy and compelling for a client to participate in Intermountain's services, employees to fulfill those services, or for a donor to support the organization, I'll have a hard time getting behind it." Madeline likes to say that Tyler has gone from "vice to virtue" in his career and Tyler couldn't agree more. Intermountain is so much more than his job; he sees it as a ministry and lifestyle. His proudest achievement are the dozens of evenings he has spent cooking for or hanging out with children in Glacier and Sunrise cottages on the Helena Residential Campus. In his free time, Tyler enjoys five hobbies in a very particular order: skiing, fishing, hunting, hiking, and general exercise. In a perfect world, his wife and best friend, Madeline, and their two dogs, or many friends and family are enjoying one of these hobbies with him. His mother was born and raised in Butte, so Montana runs as deep as the Berkeley Pit in his blood. And his father raised him properly to be a fisherman and a Seattle Mariners fan.
Directors
Residential Programs