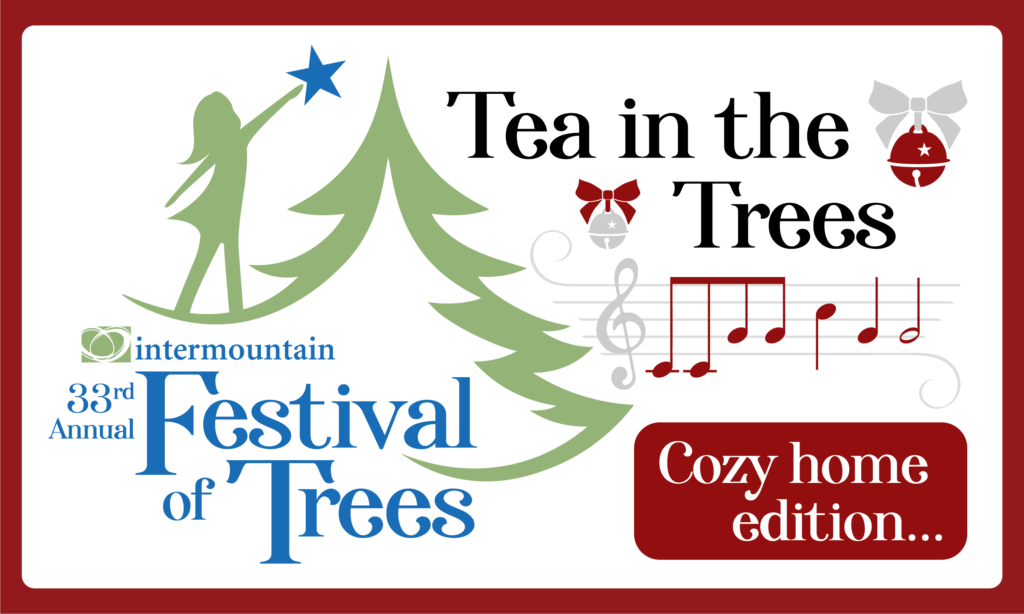 This year, the Intermountain Tea in the Trees is coming to a cozy home very near you! 
We would like to give all of you the chance to not only host our festive event in your own home but to also bring Hope & Healing to the children, youth, and families Intermountain serves throughout our Helena community and the state of Montana. 
Would you be willing to host a Tea in the Trees in your home, church, or other venue, on a date of your choosing between December 2-6, 2020? 
If so, please let us know!
Things to know…
Registration is now open!
Every hostess must register in advance.
Your $25 registration fee will include an Intermountain Tea in the Trees hostess package and goody bags for each of your guests!  
If you host from a distance, we can help with that too!
You may still register as a hostess even if you prefer to not gather at this time. Giving goody bags to friends and family, even without enjoying tea together, is a great way to still partner with Intermountain and support the families we serve.
What to expect during your hosted event…
• To show off the hard work of your beautifully set Tea Table and center piece, Intermountain will share your images in a special feature on our website and Facebook page!
• Intermountain will provide an inside look into our Residential care through the story of former Residential client, Elena Shain and Providence Home Cottage Supervisor, Rusty Cash.
• You and your guests will be able to go online to view, and bid on our beautiful Silent Auction table-top trees, wreaths, and exciting silent auction packages. 
• Enjoy the tea items you prepare OR purchase scones and cookies from Nosh Cafe during the registration process.
With questions, or for additional information contact…
 Iryna O'Connor
Tea in the Trees
Volunteer Committee Chair


iryna.oconnor@gmail.com