By Molly Severtson, Intermountain Senior Development Officer
Charity begins at home.
It's a proverb that's been used since the 14th century to remind us that our first responsibility is to love and care for our own family. Some have extended the phrase to mean that we should take care of our own family before worrying about caring for others or even to admonish charity to others because it may be at the cost of those closest to us. When the phrase has been used to limit charity – to imply that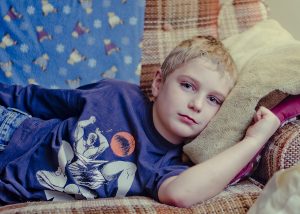 charity should begin and end at home – we need to remember that we truly aren't forced to choose one or the other. We can certainly do both.
Of course, during the 14th century, the word "charity" didn't mean "nonprofit organization" in the way that we use it today. At that time, the word "charity" was more accurately translated as simply, "love." So, the phrase really tells us to love those closest to us first, then love those beyond our home.
For my purposes here, however, I will use "charity" in the modern sense, because through nonprofit organizations, there are a multitude of ways we can show love to those around us. And in Montana, we don't have to go far from home to make a huge impact.
Over the course of my 20-year career in marketing, advocacy, policy analysis and fundraising, I've worked for several "made in Montana" charities that are doing great work, right here in our state. I'm not saying that a gift to Sierra Club won't be put to good use, but how about giving instead (or in addition!) to Montana Environmental Information Center, a group that works to protect clean air and water here in Montana? Similarly, a gift to Southern Poverty Law Center would certainly be appreciated, but one to Montana Human Rights Network would more closely help those fighting injustice in our state. And it would certainly help vulnerable kids if you contributed to the Boys and Girls Club of America, but did you know that Intermountain is doing the same type of work, helping to protect and heal kids and families, right here in Montana? In fact, Intermountain is on the leading edge of providing innovative, compassionate care and is considered a trailblazer in the nation in terms of producing verifiable treatment outcomes for emotionally disturbed children and those who care for them.
It's because of the far-reaching and vital services that many non-profits provide in our modern world, that the term "charity" has even fallen out of common parlance in favor of more business-like words such as "philanthropy," "service provider," "stake holders," and even "investment."  Most of us can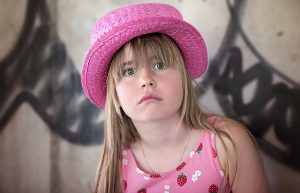 readily name several non-profits whose services we personally rely upon.
In addition to providing services for local folks, giving to a Montana charity like Intermountain gives a boost to the local economy. According to the Montana Nonprofit Association, more than 10% of Montana's workers are employed by nonprofits. When you give to a local group, you're not only helping their beneficiaries, you're helping to provide local jobs as well.
So, next time you think of giving to a national or international charity, consider a quick search to see if there's a group in your own neighborhood doing similar work. Doing so will make a huge impact, right here at home.
Molly Severtson has a long career in advocacy and fund development and is proud to be working on behalf of the kids and families served by Intermountain overseeing Annual Giving and Church Relations. She and her husband Eric have lived in Helena since 2005 and have three teenage daughters.
Comments
comments