By Joelle Johnson, LCSW, LAC, Intermountain Project Director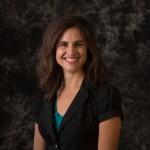 Summer vacation is an interesting thing.  Sometime around spring break, kids, parents and teachers alike start dreaming about a life absent of the morning routine and afternoon homework responsibilities.  The end-of-the-school-year craving for unstructured time demonstrates our children's need to have a break from the routine of school.  Regardless of ability, the effort required by nine months of intensive learning creates a certain amount of stress for all students.  For students with learning disabilities or mental health concerns such as ADHD or anxiety disorders, school can create an overwhelming amount of stress.   Taking advantage of the three-month opportunity for rest can be beneficial to physical as well as emotional health for all students.  Unstructured time is also essential to child development as it allows children of all age's opportunities to be creative, problem-solve and practice interpersonal skills including cooperation and conflict-resolution.  However, parents and kids often have a different idea of what "unstructured" time should look like.
To gain the benefits of unstructured time, kids should engage in activities that stimulate their brain, body or both.  Playing with blocks or dress up allows kids to use their imagination, expand their creativity and practice problem-solving skills.  Group activities such as hide and seek, or a game of back-yard base-ball allows youngsters to practice cooperation, communication and almost always—conflict resolution.  Side-walk chalk or leisurely strumming on a guitar can be both a way to cope with stress, express emotions and practice creativity.  Outdoor activities from swimming to hiking allow kids opportunities to test physical limits and gain confidence.  These outdoor activities also present an opportunity to soak up vitamin D, a necessary nutrient for all and a helpful agent in battling depression.
While kids may negotiate for days of playing video games or watching TV, sleeping all day, or spending days unchecked or unsupervised by any adult, these types of unstructured activities are not necessarily beneficial.  While it is not necessary to impose a complete ban on screen time for the summer, it should be limited.  And while allowing growing kids to sleep for longer hours or later in the morning is likely to have some benefit (kids do need more rest than adults and adolescents' circadian rhythms naturally wake in mid to late morning) kids that are sleeping excessively may be struggling with depression or other mental health challenges.   Finally, safety is paramount, unstructured time does not equate unsupervised time–ensuring your children have adult supervision appropriate to their age and developmental ability is absolutely necessary.
To reduce conflict between kids and parents—and limit the number of times you have to hear "I'm bored"–having a ready list of possible activities may be helpful.  Establishing some structure that includes expectations for chores, times to wake up and screen-time limits can also help your family find a healthy balance.
BIO:
Joelle Johnson, LCSW, LAC has over ten years of experience treating adolescents with co-occurring mental health and substance abuse issues in outpatient and correctional settings and is currently the project director for Intermountain's unique co-occurring treatment program.  Joelle grew up in Helena and is proud to be raising her two "tween" sons in the Queen City.
Comments
comments